Skip to main content
Skip to footer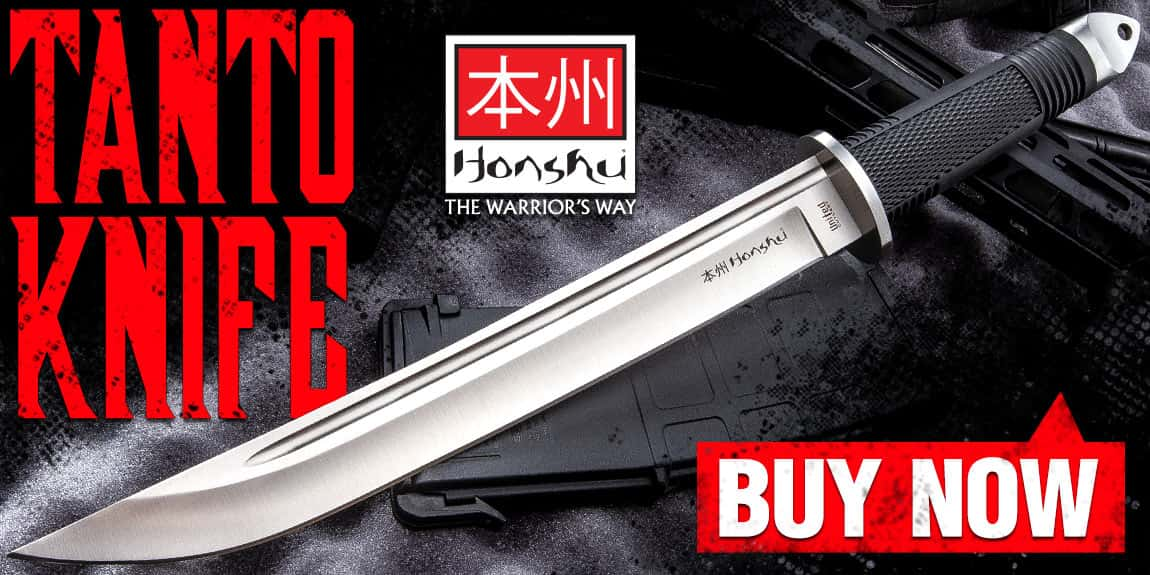 FULL TANG KNIVES
Our dependable Full-Tang Knives are not only high quality, but they also have unbeatable prices. From the master knife maker Gil Hibben to Timber Wolf, or Smith & Wesson blades. These powerful Full tang blades will be sure to perform.
For increased power, balance, and leverage, look no further than BUDK.com's selection of full tang knives. Unlike partial tang, full tang knives offer a weightier experience living up to the needs of campers and survivalists of any experience level. From full tang Bowie and bushcraft knives to reapers, you can find the best full tang knife for your needs at BUDK.com.
---
FULL-TANG FAQS
What is a full-tang knife?


The tang of a knife is the part of the blade that extends into the handle. A full-tang knife has the handle pieces or scales attached to each side of the tang to form the handle of the knife. In contrast, a half-tang knife has a tang that only extends halfway into the handle.

Where did the trench knife come from?


Trench knives, also called knuckle knives, were created to use in close quarters combat, during WWI, when the fighting was taking places primarily in the trenches. The early versions of the trench knife were constructed by the soldiers themselves or ordinance blacksmiths. They were usually just shortened military-issue bayonets.

What is a bayonet knife used for?


A bayonet knife is specifically designed to be a companion to a rifle. It typically has a clip on the pommel to fit a bayonet lug attachment and a muzzle ring integrated into the handguard. Originally, the bayonet was used for close-quarters combat and can be found, now, as both a historical replica and as a modern rifle accessory.

What is a kukri knife?


The Kukri, or Gurkha knife, is a Nepalese machete originally used to clear wooded areas. It was later used as an effective weapon due to its curved design. The shape varies a great deal from being quite straight to highly curved with angled or smooth spines. It can be used to cut, chop, slash or smash just about anything.

How do I choose a full-tang knife?


A good, quality full-tang knife should be a tool that you can take for granted because it will be able to perform whenever and wherever you need it. Choose one that will perform the specific tasks that come up for you when and wherever you're carrying it. For example, if you're camping or surviving in the wild, you need a knife that can perform a variety of tasks including cutting kindling for a fire, preparing food and building a shelter.
---
Top Customer Reviews
-->
Call Us: +1 (800) 630-2835
'; observer.unobserve(entry.target); } }); }); const content = document.getElementById("social-content"); observer.observe(content);