Skip to main content
Skip to footer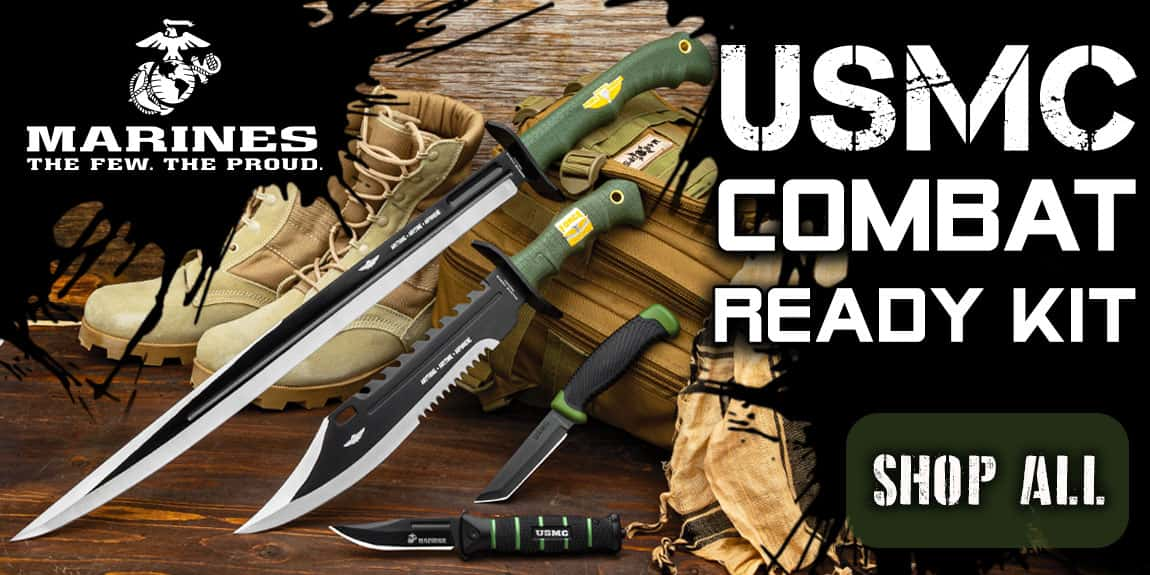 USMC OFFICIALLY LICENSED QUALITY BLADES
Are you looking for officially licensed USMC knives? Good, you've come to the right spot! BUDK is proud to offer dozens of USMC fixed blade knives and pocket knives. We strive to give the USMC name the honor and dignity that it deserves. We've developed durable performance knives that will get the job done. The USMC knives are the most enduring, affordable knives on the market today!
USMC KNIVES FAQS
How long has USMC Knives been around?


The United States Marine Corps partnered with a legendary knife designer to produce its officially licensed USMC line of knives. The Marine Corps Martial Arts Program, a hand-to-hand combat system developed by the military branch, incorporates edged weapons into its training regimen. USMC Knives set out to craft a line of knives that would embody the spirit of this formidable fighting force.

What kind of products do they have?


USMC Knives offers a selection of knives from combat fixed blades and assisted opening tactical folders to perfectly balanced throwing knives and tough kukri machetes.

What kind of products from USMC Knives do you have?


We offer dozens of USMC Knives fixed blade knives and pocket knives including combat knives, stiletto knives, kukri knives, machetes and we also have USMC ceremonial swords.
-->
Call Us: +1 (800) 630-2835
'; observer.unobserve(entry.target); } }); }); const content = document.getElementById("social-content"); observer.observe(content);